Podcast #11: Myth of the "Dark and Bloody Ground Pt 2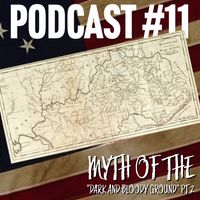 The idea that Kentucky was a "Dark and Bloody Ground" is one that is grounded in storytelling and myth.  Why does this still exist today?  Join Craig in this look back into history at the following:
Great ways to see archeological re-productions in Kentucky
The Native Americans that live in Kentucky now.