Podcast #10: Myth of the "Dark and Bloody Ground Pt 1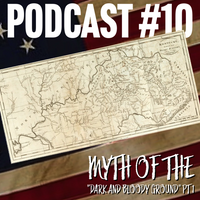 The idea that Kentucky was a "Dark and Bloody Ground" is one that is grounded in storytelling and myth.  Why does this still exist today?  Join Craig in this look back into history at the following:
The most likely origin of this myth
The Native American vs. European settlers of that time of its origin
Why this myth persists today.