Top 5 Tips for Summertime Hiking Safety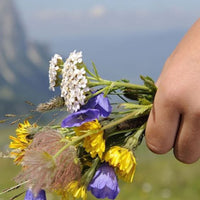 There are so many wonderful things to see and behold on a your next summertime hiking trip.  Due to the heat, it can be a time of dangerous health issues as well without some necessary precautions.  We wanted to share some of our favorite tips so you can get outside during the heat, enjoy yourself, and come home safely!
#5 – Get going early
Be ready to get up literally as early as possible and get on the trail.  You will avoid the worst of the heat and will also be hiking during the most opportunistic time to get a good glimpse of wildlife.  Plan a hiking trip to a good swimming hole and you can spend the hottest part of the day enjoying a dip.
#4 – Start and stay hydrated
Do you know where the best place to store water on a hike?  The answer is in your stomach.  Start your trip hydrated, and
continue to drink water throughout your hike.  We are big fans of Camelbak and Platypus products because they are so easy to use.  Also don't forget to get some type of electrolytes (Vitalyte is our favorite) and or salt throughout the day.  Know the area you are traveling by experience and research of topo maps to know where opportunities for water are.
#3 – Know where the shady sports are
Once again, use previous experiences or know how to read topography maps, so that you can take breaks in the shade.  Sometimes hiking can be grueling "work" and that is one of the reasons many of us are drawn to it.  Putting yourself to the test is a great thing to build mind and body strength.  However, you should enjoy it too, so take breaks often, smell the roses (or the cactus, or tree, or moss) from time to time.  Just do it in the shade.
#2 – Stay wet when you can
Sweat is your bodies own built in air conditioner.  It is there to help cool you off.  Avoid the wicking clothing for summertime hiking.  It helps to evaporate your sweat more quickly and therefore makes your body work harder.  Get used to recognizing that sweat is a good thing.  When water is abundant, soak a bandana and place it on your neck to keep yourself cool as well.  Also, due to the high temps you will most likely not need a sleeping a bag.  Take a sheet and get it damp to keep on you at night.  This will help to keep you cool as well.
#1 – Pre-plan a frozen water bottle
Would you like a special treat on a hot day of hiking?  Freeze a water bottle and insulate it in your backpack.  When your overly hot and need a moral boost, get out your special bottle.  Physiologically, it is not that much different.  However, we can tell you from experience it is a HUGE emotional and or mental boost to morale.  Try it, you will like it!
We hope this helps to get you outside in the summer and do so safely!
Come on, join in, let's learn together!
Craig Caudill is the Founder and Chief Instructor of Nature Reliance School. He specializes in teaching outdoor related topics to include, survival, tracking, go-bags, nature awareness and gun safety for private and public groups, and government agencies.  Craig's first book is Extreme Wilderness Survival from Page Street Publishing, distributed by Macmillan Publishing 
Craig is a also frequent  contributor to TV outlets, blog sites, magazines and is a popular online outdoor educator on his YouTube channel.  Pick up the book, subscribe to him on youtube, or join Craig in a class so he can help you be more safe and aware in the outdoors.
Share This