Podcast #14 - Oooops! - Common Mistakes (Part 1 of 3): Before you Hit the Trail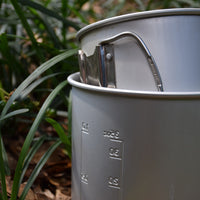 Tracy and myself back together for another podcast jam-packed full of useful helps, hints, and observations.  Some of these common mistakes are simple, others are rather hilarious, and others could be downright deadly.  Listen in so you dont make the same mistakes on your next adventure. 
In part 1 of 3, we go into things you need to know before you hit the trail.  
Click the play button on the Podcast player below.